These are success stories of people who lost weight, kept it off without FAD dieting.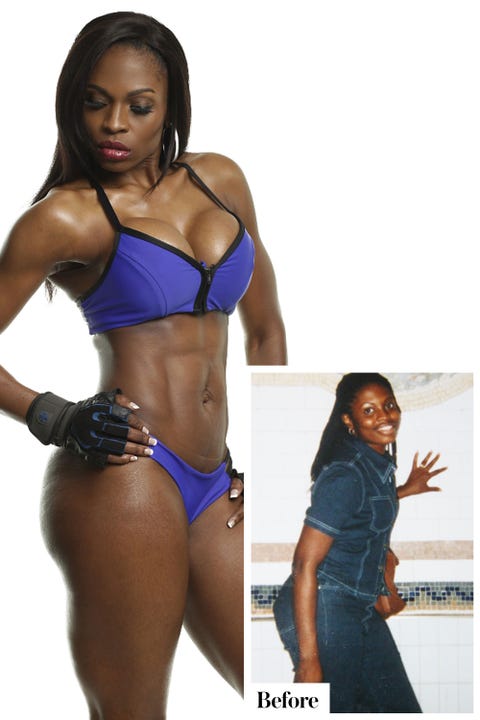 Shantea Johnson
Johnson began her weight-loss journey with a sky-high goal: to look like the women in fitness magazines. "I honestly had no idea how I could accomplish this feat, but I was determined," she says. She already loved working out, so she began working with a trainer and focusing on nutrition. "Learning how to eat better and cleaner along with exercising five to six days a week took me from 150 pounds in June 2012 to 120 pounds in October 2012," she says. "I was also able to compete in my first fitness competition, where I placed third — competing again women who were half my age." Years later, she continues to compete and has earned a Master's in Public Health and is pursuing a Master's of Science in Nutrition. Pivotal for her ongoing success is her attitude: "Replace old habits with new, empowering habits. There is only enough space for one of them — the new or the old habit. Decide which one is going to inhabit that space!"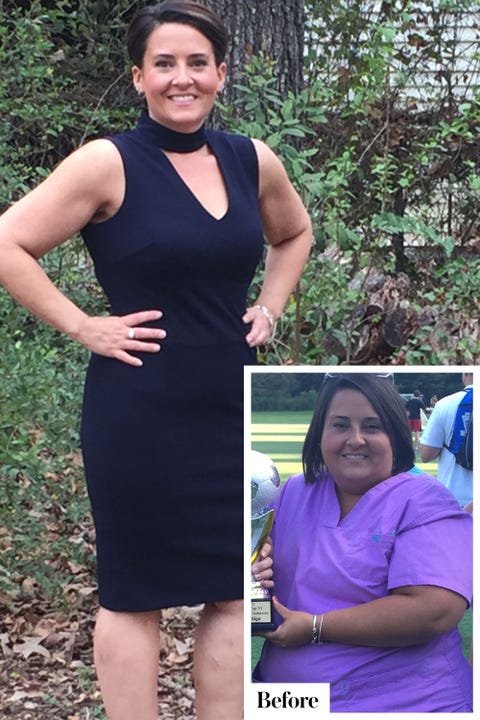 Tiffany Erin Humphries
For 15 years, Tiffany found the pounds adding up and her unhappiness growing, but she couldn't find the spark she needed to overhaul her life. "Many things happened through those years that you'd think would be a trigger to lose weight — from having to do the 'walk of shame' at Six Flags because I couldn't fit on the ride to getting a seat belt extender on an airplane," Tiffany says. "But one day, I just thought, I want to live a long life and see my daughter grow up."
In January 2016, she joined Weight Watchers and, through healthier food choices and a new commitment to jogging, the pounds flew off. "Now I'm running 5Ks, and my family is leading a healthier life," she says. She's lost 102 pounds and shrunk from about a size 22 to a size 6. "This past year has flown by and I am enjoying life more and more," she says. "Time needs to slow down so I can soak it all in!"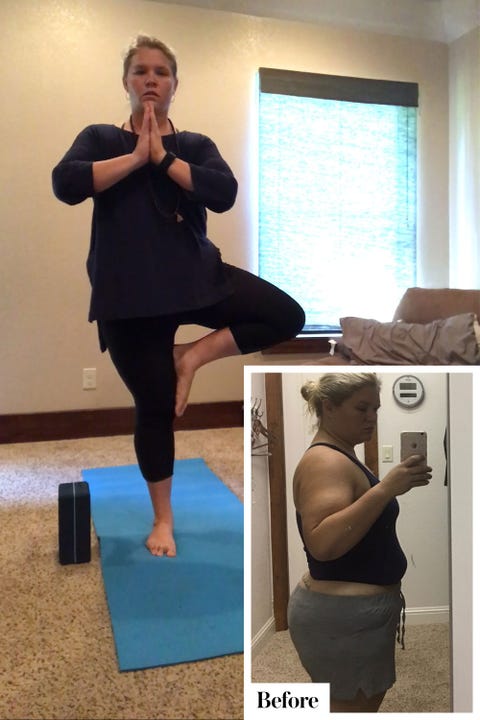 Audrey McLaughlin
This once athletic nurse knew she needed to lose weight when she realized she was tired, unhappy, and "most importantly, out of love with myself," she recalls. Now, she's lost 45 pounds and is still losing, all with one simple change: mindful eating. "Don't worry about the time of day you are hungry," she advises. "Get over 'breakfast is at 7, lunch is at 12, dinner is at 7.' It doesn't matter." Instead of sticking to set mealtimes, Audrey only eats when she's hungry ("around a 7 on a 0-10 scale") and stops when she's no longer peckish — not stuffed. As she eats, she takes regular check-ins to see where she falls on the hunger scale. To work on mindful eating, apps like Headspace have helpful guided meditations.
Information taken from Beachbody.com and Redbook